Out of wilderness, into a bustling logging and lumber-mill town, and a return to wilderness: this is the unique history of what is now Newport State Park.
American Indians originally lived on this land. One community site near Lake Michigan has been identified; other sites are likely throughout the park. It is also very likely that French explorers and fur traders paddled the Lake Michigan shoreline and occasionally camped here.
Newport Village
The history of Newport village begins in 1881 when a large wooden pier was built by the Scandinavian immigrant Hans Johnson. It extended out into Newport Bay from the shoreline near what is now the park picnic area. Soon afterward, Johnson and business partner Peter Knudson built a general store, post office, and lumber mill. For the next two decades, this community supported a thriving lumber-based economy in Newport. 
The surrounding forests were logged in the winter season. Cordwood was stacked at the shoreline, waiting for the warmer weather that would allow shipping vessels to dock and load the harvested timber from the pier. Most of the lumber was destined for the fast-growing cities of Milwaukee, Racine, and Chicago.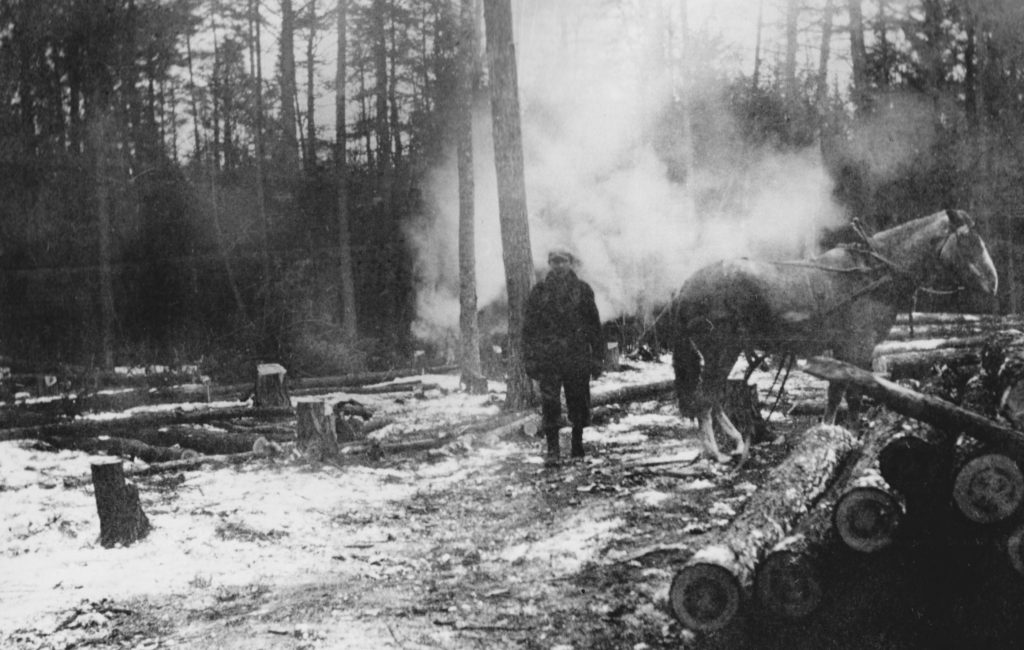 When Door County's forests eventually thinned, the village of Newport's fortunes declined. The village was essentially abandoned by 1904. Today only fractional bits of the village and its pier remain.
Ferdinand Hotz
German immigrant, Chicago jeweler, and (eventually) the largest private landowner in Door County, Ferdinand Hotz purchased land around Newport and Europe Lake in 1915. In 1919, when Fish Creek became too 'hectic' for him, he sought refuge on his property at the northern tip of the Door peninsula. He constructed a hand-hewn log cottage overlooking Europe Lake where he and his family could enjoy the solitude of the woods and water.
Hotz's philosophy of nature was to leave all living things in their place, undisturbed. Continuing this ideal, his children and grandchildren chose to preserve the family's Newport property for posterity, requesting the State of Wisconsin preserve the land in its natural state.
The 1300-acre property south of Europe Bay Road was sold by the Hotz family to the Wisconsin Department of Natural Resources in April, 1967. The 170-acre tract that included the cottage and property along Europe Lake and Lake Michigan shorelines north of Europe Bay Road was sold to the DNR in 1978. The cottage was dismantled and rebuilt in Sturgeon Bay on Cliff Top Road. The cottage outhouse was moved to near the park headquarters. The gate to the Hotz property (Hotz Trail trailhead) was refurbished by Newport Wilderness Society volunteers in 2019.
With its designation as a wilderness park, Newport is destined to stay in its most natural state…and to continue as a place to retreat and find solitude.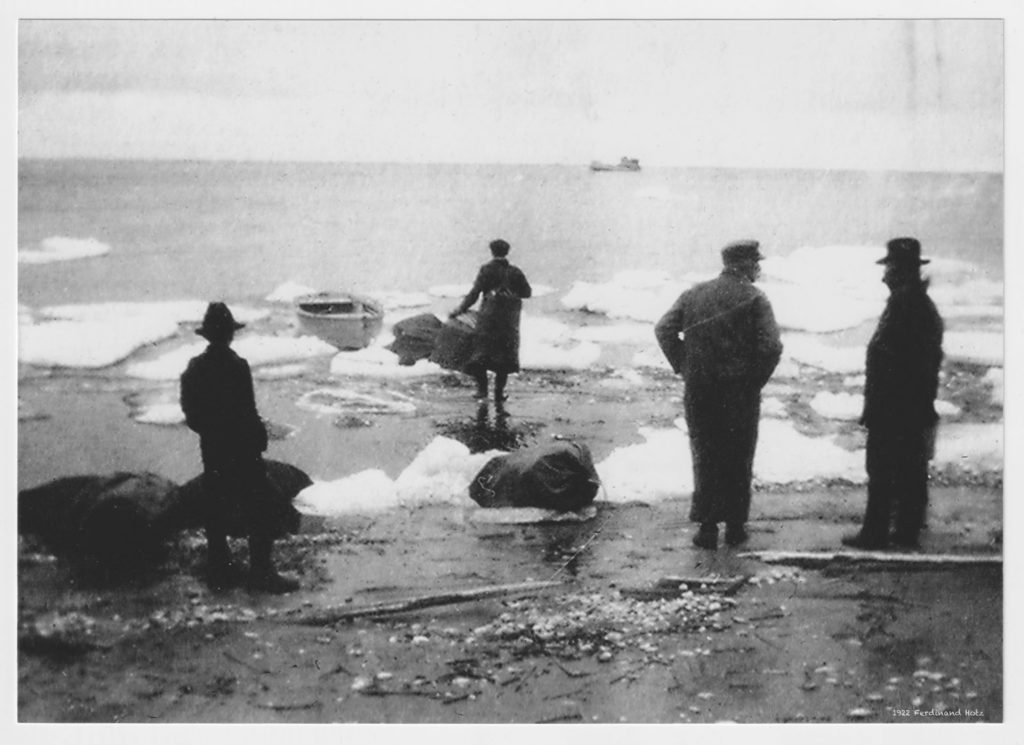 All photographs used on this page were generously donated to the Newport Wilderness Society for historical record and publication.