Text and photos by Deb Ford
The Fern Trail is one of the most popular trails at Newport. It was identified as a trail that could be made accessible to park visitors with disabilities: it is flat, 4 to 5-foot wide, and several sections of wheelchair-navigable crushed limestone and ground-level boardwalk were installed in the early 2000's. Seven interpretive display stations which feature audio and tactile experiences were added in 2011. These interpretive panels use Discovery Pen technology and were the long-time vision of then-park naturalist Julie Hein.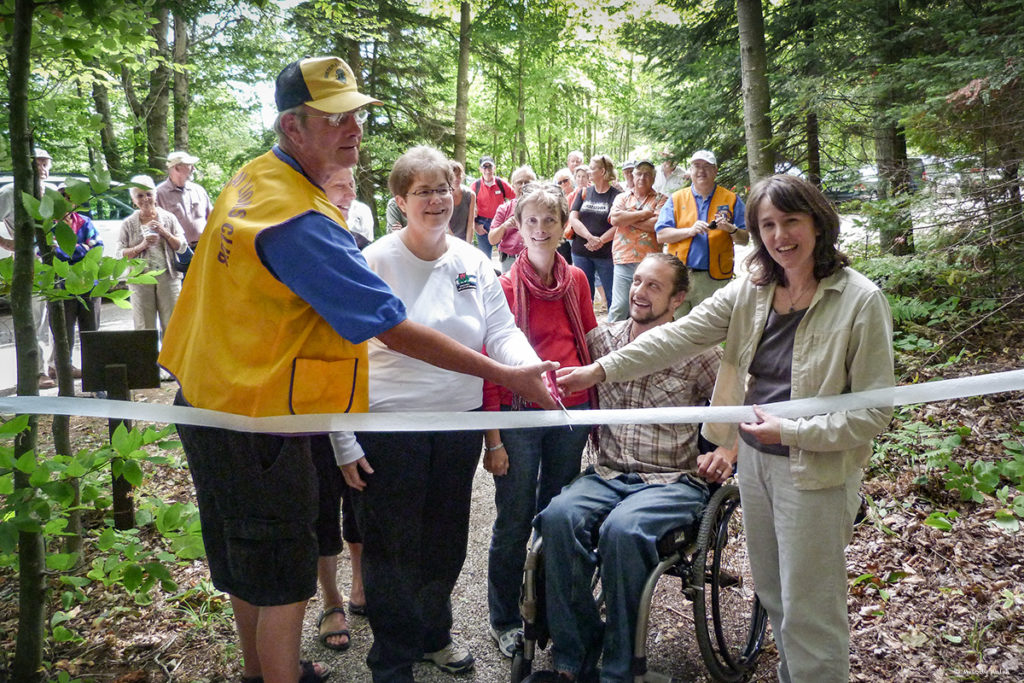 Because of repeated seasonal flooding along a wetland section of the trail, Newport Wilderness Society is currently replacing the ground-level segments of boardwalk with a contiguous 1,800-foot, elevated, ADA-compliant boardwalk. The project is coordinated by NWS board members Gene Kenny, Mark Glasser, and Greg Wilde.
The first phase of this project was the 'deconstruction' of the original boardwalk segments by NWS volunteers in the fall of 2021. All board-wood that was removed was stripped of nails, screws and other hardware, and almost 90% it was repurposed (i.e. kept out of the landfill).
Construction of the first 600′ of elevated boardwalk began in September 2022. NWS volunteers helped unload construction materials and are supplying all of the construction labor. We are thrilled that there are a significant number of women who are participating in the construction work. Many NWS friends are volunteering behind the scenes to provide beverages, food, and other vital support.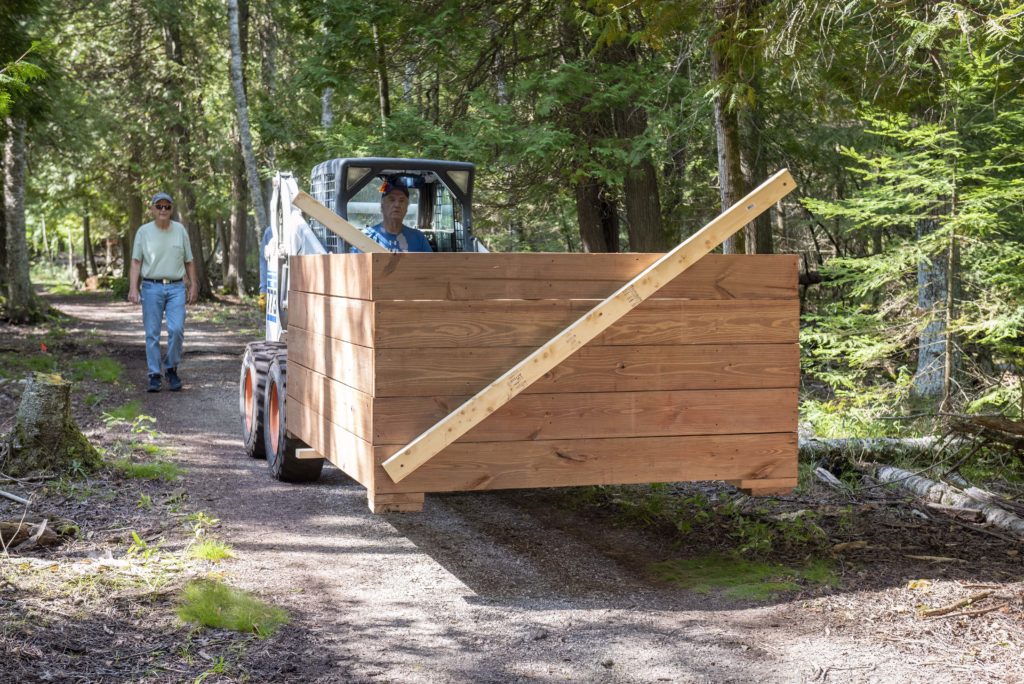 We plan to complete the remaining 1200′ of boardwalk during the summer and fall of 2023. We will update this page (and our News section) with progress reports.
Fundraising for this major infrastructure project is ongoing. If you would like to donate in support of the Fern Trail Boardwalk Reconstruction, please see this page on our website.
If you would like to volunteer to help with the Fern Trail Boardwalk construction (or any other NWS project in the park), please join our volunteer email notification group.