Eric Hyde joins Peninsula, Newport and Rock Island State Parks from the Washington County Park System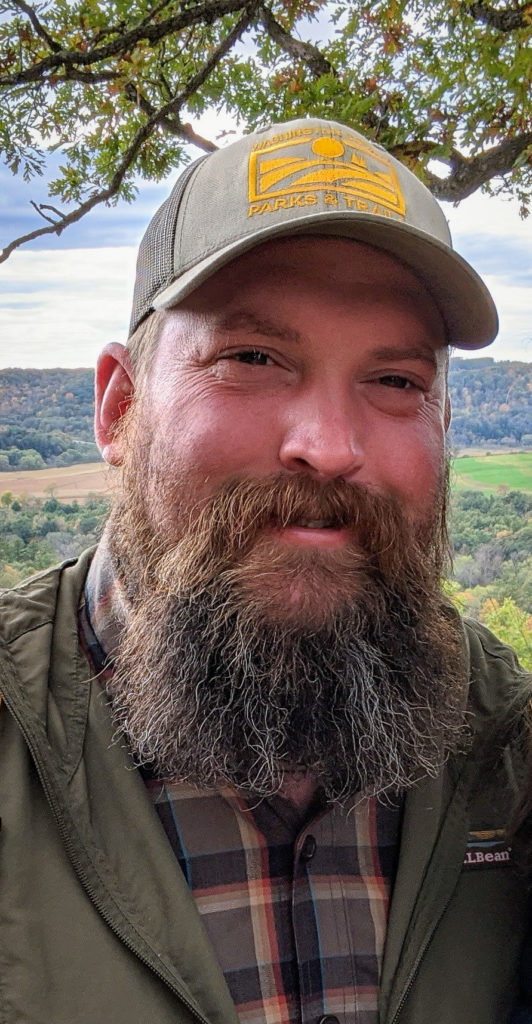 Hello Newport Wilderness Society! It's been a pleasure getting to know and working with the board and all the partners and volunteers since I joined the DNR in November of 2020. I look forward to meeting everyone outside of this temporary virtual world and seeing more than the upper half of everyone's faces at some point. Making career and life changes is always a difficult decision, especially during a global pandemic, but there's no way I could pass up an opportunity to be a part of the team overseeing three unique and truly special state parks.
I previously worked for Washington County, WI for the last decade as a Conservation Technician and then took on the role of Parks and Trails Manager for the Washington County Park System. I graduated from UW-Stevens Point in 2010 with a degree in Natural Resources Management. I was born and raised in Grafton, WI about 30 miles north of the home of the Milwaukee Brewers, formerly known as Miller Park (don't get me started). I'm a big Wisconsin sports fan and love just about every outdoor recreational activity there is.

My fiancé Natalie and my dog Ace joined me here in Door County and we've loved every minute; enjoying all the open spaces and many of the other amenities that make this area a tourism destination. I very much look forward to immersing myself in all aspects of these parks and being a great steward of these Wisconsin state treasures for years to come.